Thanks for printing! Don't forget to come back to Zerorez Oklahoma City for fresh content!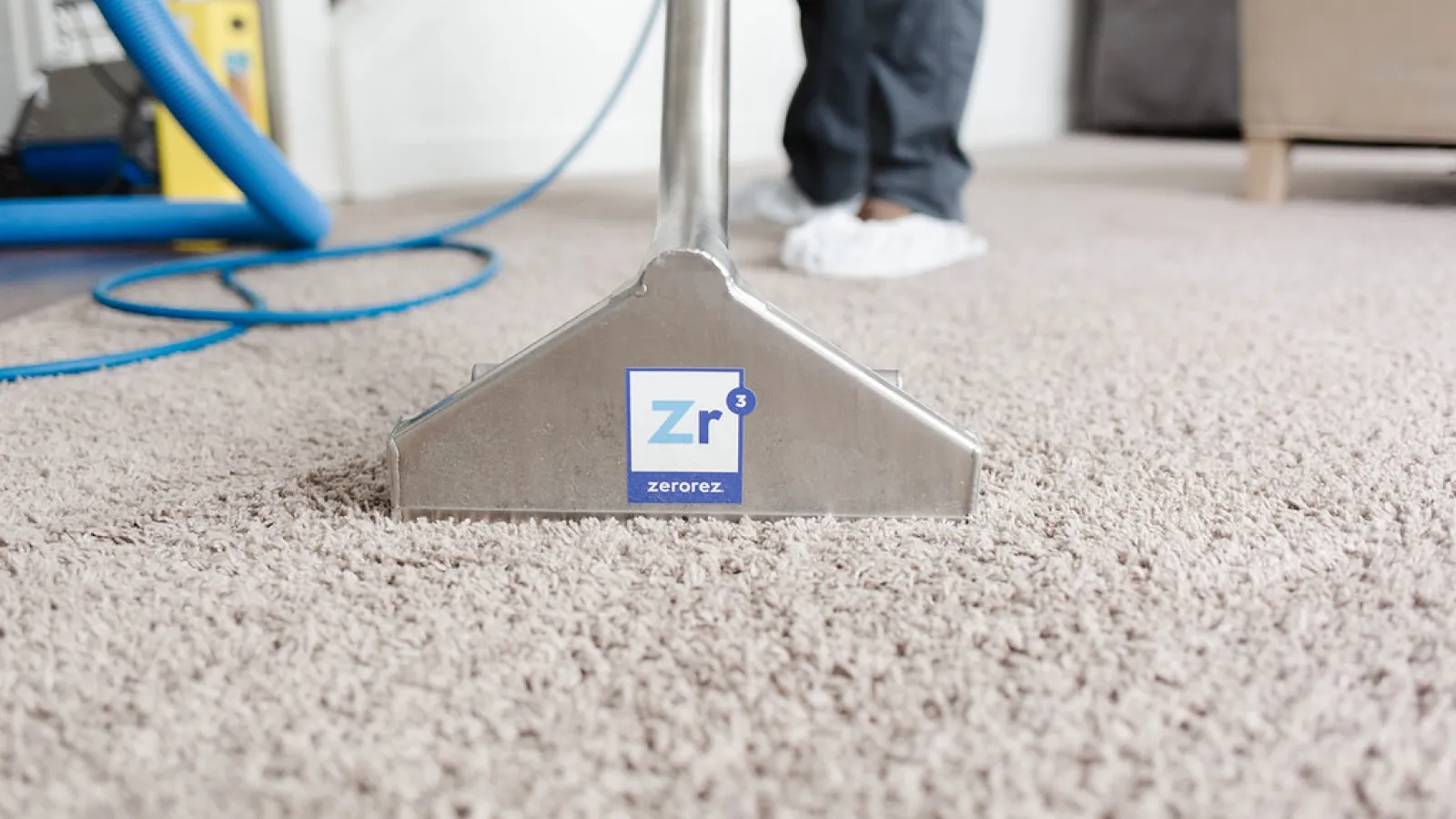 Carpet Cleaning
We believe that a healthy home starts with clean carpets. Nothing cleans more thoroughly, or protects your investment better than the revolutionary, patented, Green Process offered by ZEROREZ® Oklahoma City.
Zerorez and Competitor Carpet Cleaning Comparison Interactive Feature
Carpet Cleaned using Zerorez® Zr Clean™
Carpet Cleaned using Detergents & Shampoos
1 Month
2 Months
3 Months
4 Months
5 Months
6 Months
Residue left behind by detergents and shampoos cause dirt to quickly accumulate over time.
We clean like no one else — Our Patented process assures it!
Our professional technicians only use the ZEROREZ® state-of-the-art, revolutionary and patented cleaning system. Our unique "The Right Way to Clean®" result of our cleaning services produces superior results, making it an excellent choice for soiled carpets.
Spills and Stains - Solved for Good
The ZEROREZ® cleaning system does not use harsh detergents or toxic chemicals to clean, but uses instead a revolutionary, non-toxic water-based cleaning agent as its cleaning fluid, called "Zr Clean™" We don't leave any dirt-attracting residues behind thus Zero Residue®.